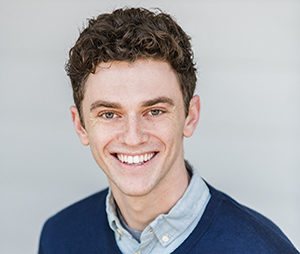 he / him / his
Alec Sarche is the communications associate at the Gill Foundation, responsible for operating the foundation's external and internal communications and maintaining contact with stakeholders.
Alec previously served as the Grant and Program Assistant at the foundation, and has deep experience in the world of podcasting, new media, and pop culture and entertainment from his time as senior producer at Forever Dog Media in Los Angeles.
Alec is thrilled to be engaged in important, impactful work in the LGBTQ community and still get to live in the most beautiful place on earth. He was born and raised in Denver and graduated magna cum laude from Colorado College with a Bachelor's degree in theater. He's an avid yogi, rock climber, snowboarder, reader, home cook… You name it, he's probably avid about it.