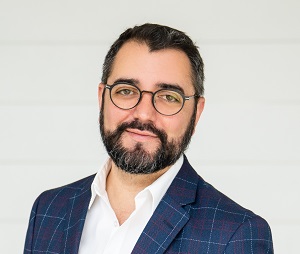 he / him / his
Owen Loftus is the Gill Foundation's senior program officer. Since joining the foundation in 2018, he has been responsible for the foundation's strategic investments to engage and grow support for LGBTQ equality from business, conservative, faith, and veterans organizations.
Born in New Mexico, Owen grew up in Pueblo, Colorado. He is a graduate of Colorado State University-Pueblo where he earned degrees in English and political science. After college, he moved to Denver where he worked as communications director for several nationally recognized campaigns and for Republicans in the Colorado House of Representatives and the Colorado Republican Party. Prior to joining the foundation, Owen oversaw state communications efforts for Freedom for All Americans Education Fund.
Owen continues to live in Denver with his partner, Frank. In his spare time, Owen enjoys spending time with his friends and family, traveling, and reading. He is currently working toward his graduate degree in art history.