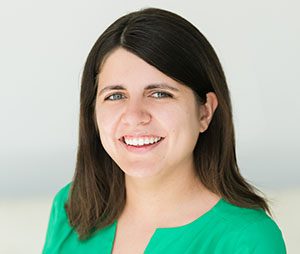 she / her / hers
As program director, Sara Santos is responsible for leading the foundation's public education efforts on nondiscrimination, litigation, and disrupting discrimination.
Sara graduated from Johns Hopkins University (JHU) with a degree in international studies. While at JHU, she was a research assistant for a book on foundations and grant metrics, sparking her desire to work with nonprofits. She earned her master's degree in public administration from the University of Colorado.
Shortly after graduating, Sara joined the foundation as a program associate. In this role, she was responsible for the research efforts of the programs department. Later becoming a program officer, Sara worked on the faith, business, and allies portfolios.
Originally from southern Brazil, Sara moved to New Jersey with her family when she was ten years old. She lives in Denver with her husband, his dog, her cat, and their two children.