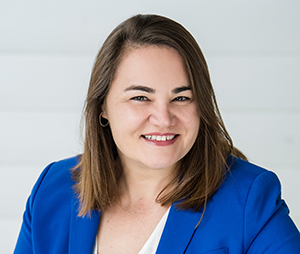 As a program officer, J.J. Straight is responsible for identifying and developing grant-making strategies to help advance nondiscrimination protections for LGBT people.
J.J. joins the Gill Foundation from her most recent position as a regional campaigns director for Airbnb, where she built and managed a team that was responsible for overseeing policy campaigns, building local partnerships, and organizing the host community in the Western United States and Canada. Prior to that, J.J. was regional campaigns manager with Planned Parenthood Federation of America, where she served as the national liaison for local affiliates in 13 states in the Western U.S. In that role, she expanded health care to thousands of families by running a national organizing campaign on the Affordable Care Act enrollment, and she protected the health care of hundreds of thousands of Planned Parenthood patients through successful legislative and advocacy campaigns. Prior to joining Planned Parenthood, J.J. spent over ten years at Service Employees International Union (SEIU) working on public policy and community campaigns with local unions in Nevada, California, Oregon, and Colorado.
Born and raised in Denver, Colorado, J.J. loves the outdoors, exploring new eateries, and musical theatre. Most evenings she can be found reading and binge-watching the latest TV series that was just released.