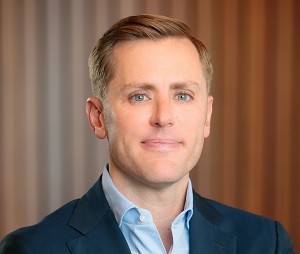 Co-chair Emeritus Scott Miller resigned Dec. 20, 2021 to begin his service as Ambassador of the United States to the Swiss Confederation and the Principality of Liechtenstein.
As co-chair of the Gill Foundation's board of directors, Scott Miller directed the foundation's national giving strategy to advance LGBTQ equality, including public education campaigns to ban conversion therapy and end discrimination against LGBTQ Americans. At the foundation, Miller also oversaw local efforts to ensure equal opportunity for all Coloradans, including generous support for K-12 STEM education at numerous Colorado public schools. And at the height of the COVID-19 pandemic, Miller led efforts to provide over 5.6 million meals to alleviate food insecurity for tens of thousands of his fellow Coloradans.
Together Miller and his husband, Tim Gill, are the largest contributors to LGBTQ equality in history, having donated hundreds of millions of dollars to the cause.
Previously, Miller served as a vice president at UBS Wealth Management in Denver, Colorado, where he provided sophisticated financial advice and portfolio management to high-net-worth families and charitable foundations.
Miller earned a Bachelor of Science with honors in business administration from the University of Colorado Boulder. Upon graduation, he started his career as a management consultant for Accenture, followed by a successful period as an event planner for global clientele.
Miller lives in Denver, Colorado with his husband.