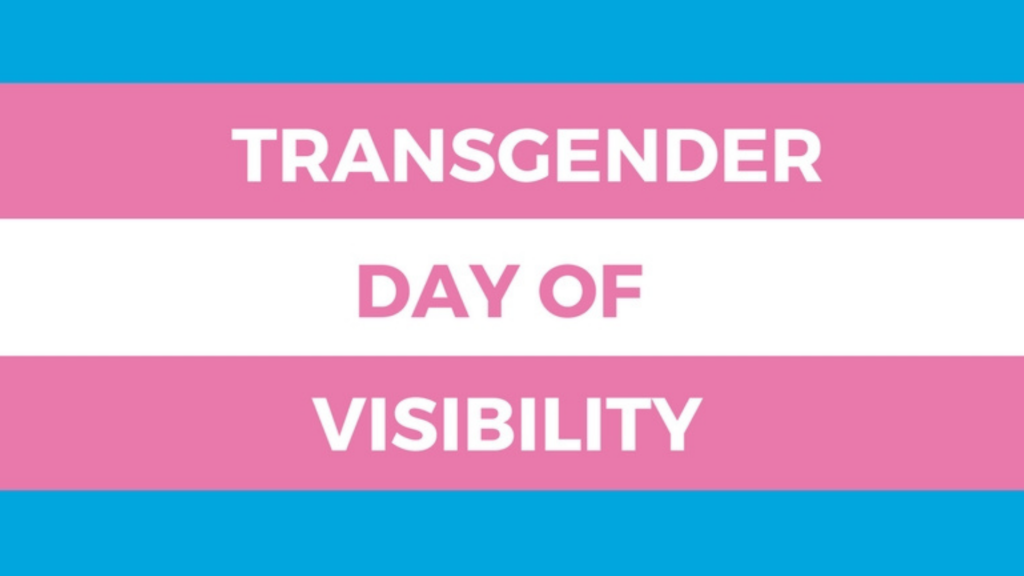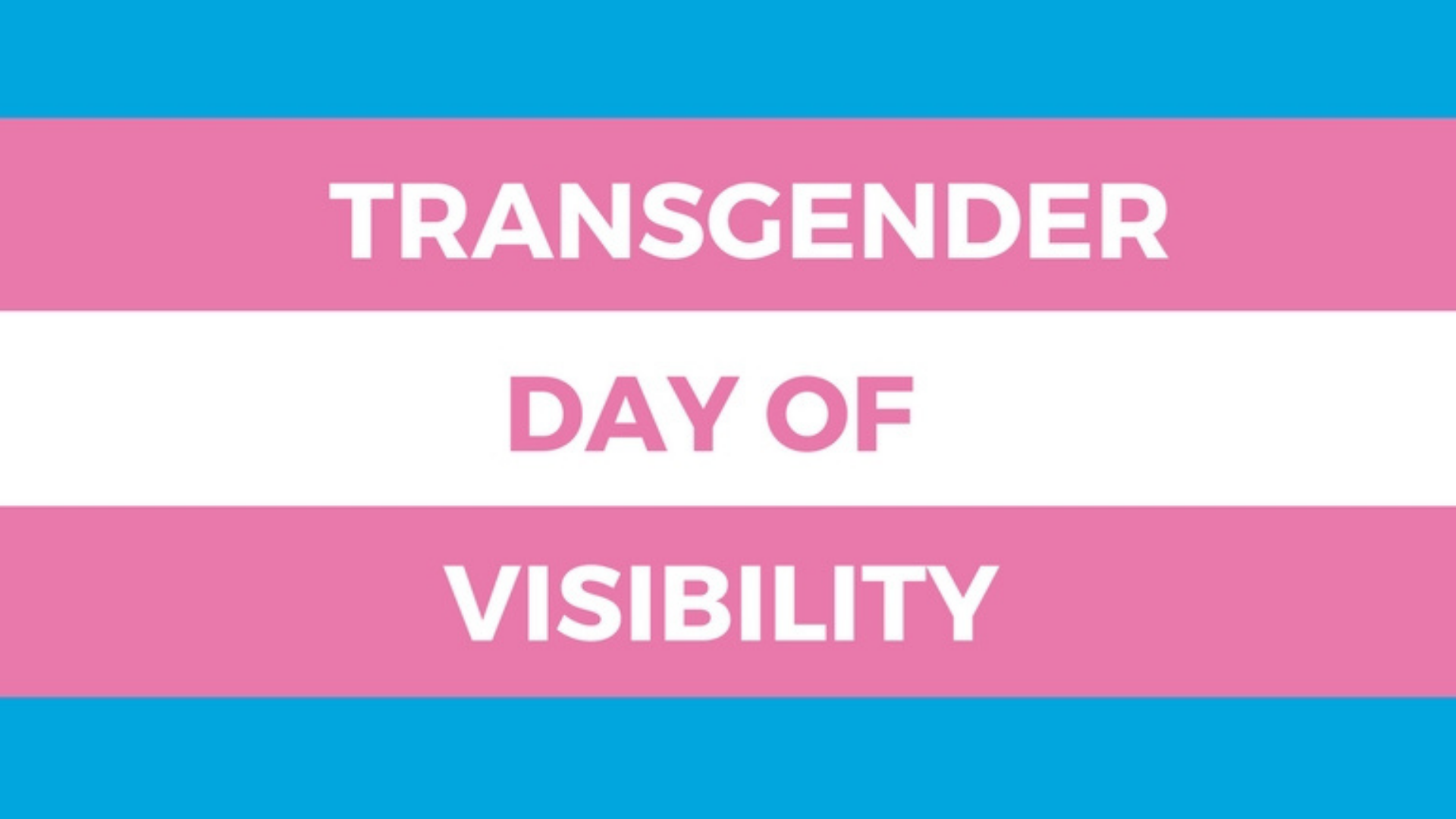 TRANSGENDER LEADERS ON WHAT TRANSGENDER DAY OF VISIBILITY MEANS TO THEM
March 31st is International Transgender Day of Visibility (TDOV). Unlike Transgender Day of Remembrance, when we honor the lives we've lost to anti-transgender violence, #TransgenderDayofVisibility is a time of joy — a time when we celebrate the incredible contributions transgender people make to our world. Just as I shared in our 2021 Reflections, celebrating our wins preserves my joy, hope, and optimism during the challenging times.
At a time when opponents of LGBTQ equality are pushing extreme anti-transgender rhetoric and efforts in states, most of which are targeted at transgender youth, recognizing transgender leaders who contribute to the joy and livelihood of transgender people is especially imperative.
In honor of TDOV, I sat down with some of my friends from the LGBTQ movement: three exceptional transgender leaders of three exceptional Gill Foundation grantee organizations who inspire me every day to give this work my all. As one of the first openly transgender executive directors of a state equality organization myself, I place great value on these three's insight and work to achieve equality and acceptance for transgender people: Andy Marra, Executive Director of Transgender Legal Defense and Education Fund (TLDEF); Kasey Suffredini, CEO & National Campaign Director of Freedom For All Americans Education Fund (FFAAEF); and Rodrigo Heng-Lehtinen, Executive Director of the National Center for Transgender Equality (NCTE).
---
Steph Perkins: As a transgender leader in the LGBTQ movement, what does visibility mean for you?
Andy Marra: As a transgender woman of color at the helm of a national legal organization, I challenge so many assumptions about what a so-called "leader" looks like. Whether it's stepping into a board room or attending a meeting at The White House, my identity alone pushes back against the widely-held beliefs and ideas of what leadership should look like. By doing so, I hope my presence clears a path for other transgender and non-binary people to fully step into their power and to lead.
Kasey Suffredini: As a transgender leader in the LGBTQ movement, it's important to me to help more of our friends, neighbors, and family members become familiar with transgender people and to tell the full story about our lives. Not simply the hardships, which everyone would assume from the coordinated attacks we've been experiencing for over a decade, but also our courage, our resilience, and our achievements. Transgender people love, and are loved. We're children, parents, siblings, coworkers, and fellow worshippers. We're thriving in communities and professions all across this country. It's hard not to be moved by how extraordinary this is when you consider what we're up against. I hope our refusal to be deterred from living full lives inspires others to join our pursuit of joy and justice.
Rodrigo Heng-Lehtinen: Visibility means having a voice at the table. As a Cuban-American, gay, transgender man, I have distinct lived experiences and bring a unique perspective to policy conversations that uplift and prioritize transgender issues.
Steph: Why is it important to have transgender people in positions of leadership and decision-making?
Andy: As the saying goes, "If you don't have a seat at the table, you're probably on the menu." Diverse representation at the top is just as paramount as the skills and talents that any leader brings to the work. As we meet the challenges of anti-transgender attacks in states across the country, there is an urgency to ensure transgender people are actively influencing and driving strategy. Not only because we possess the expertise and credibility, but also because our lived experiences inform decision-making at critical moments. I frequently think about how we build a pipeline for other transgender people like me to access leadership opportunities and to receive meaningful support along the way.
Kasey: Anti-LGBTQ organizations are driving a $250M coordinated campaign against transgender people — especially transgender youth — to prevent and roll back protections and dignity for all LGBTQ people. Now as much as ever, transgender leadership is invaluable to guiding how LGBTQ and ally organizations meet this moment. Transgender leaders have expertise in transgender issues that can only be gained by lived experience. (I offer this as a movement leader who was a national expert in gender identity advocacy for nearly 20 years before I transitioned. What I knew then as an ally simply doesn't compare to what I know now through lived experience as a trans-identified person.) Transgender leaders have a central role in this moment, inside and alongside LGBTQ organizations, setting strategy and coordinating efforts based on their unique depth of expertise in transgender issues and singular accountability to the transgender community.
Rodrigo: Transgender people are familiar with the challenges and opportunities that our community faces, and we can speak on behalf of the policy solutions we know will help us overcome systemic barriers and discrimination. Having transgender people in leadership positions at LGBTQ advocacy and policy organizations, and in journalism or media, places a critical voice at the forefront of the movement and grants transgender people a seat at the table when talking about transgender issues. We know that transgender people are experts on the issues that impact our community, and our voices are needed to effectively envision a future where the entire LGBTQ community thrives.
Steph: What does it mean to you to be able to work alongside fellow transgender leaders?
Andy: For nearly 20 years, I have served the LGBTQ movement at a number of our national organizations. But never before has our movement faced these kinds of intense challenges all compounded in the span of five years. Leadership across the movement for transgender equality has been confronted with a global pandemic, economic uncertainty, a nebulous legal and political landscape, and record-breaking incidents of violence. And yet, the transgender movement has not only been able to navigate these treacherous waters, but also to innovate and continue to drive progress. At TLDEF, we have increased health insurance coverage for tens of millions of people seeking gender affirming care, removed legal barriers to name changes, and advised policymakers across the country to better understand state and federal law as it applies to transgender people. None of this would have been possible if it weren't for increased coordination and collaboration among our national, state, and local organizations. And I daresay, you can look forward to even more such joint efforts with similarly powerful results.
Kasey: I grew up in a small, conservative community in the late 1970s and early 1980s. What little I heard about gay people was negative. I had no idea transgender people existed. Because of that, it took me a long time to realize who I am. It's such a blessing to know myself, and there is so much joy in having the privilege to live an open and authentic life. But I lost so much time getting here. I owe a debt to my fellow transgender leaders, whose very existence helped me recognize and claim my own. To this day, they're a source of care, thought partnership, inspiration, strength, and resilience, both personally and professionally.
Rodrigo: I am continuously inspired by the hard work and talent that surrounds me within the movement. Collaborating with fellow transgender leaders allows us to jointly strategize on the movement's direction, place transgender voices at the helm of critical conversations, and provides our community, especially younger transgender kids, with role models they can look up to and emulate.
Steph: What advice or message would you give to transgender people who want to get more involved or work at organizations that advocate for transgender equality?
Andy: The past several years has felt heavy and even daunting, but it's also an opportunity to reimagine what the movement for transgender equality can and should look like. Many of us are experimenting with new ideas and approaches. For anyone who wants to get involved, it's critical to remember: the work ahead of us is a marathon instead of a sprint. In that spirit, set personal and professional goals that are manageable. Actively pursue relationship-building across the movement so you're plugged into a community and network of support. And perhaps most importantly, develop a clear and thoughtful perspective on how to take care of yourself during difficult and uncertain times.
---
To all of the transgender leadership in this movement piloting the path forward to equality, we are grateful for your partnership. For all of us this Transgender Day of Visibility, what will you do to celebrate yourself, your family, and the transgender leaders in your communities?