White House Celebrates Pride in Partnership with Gill Foundation
June 12, 2023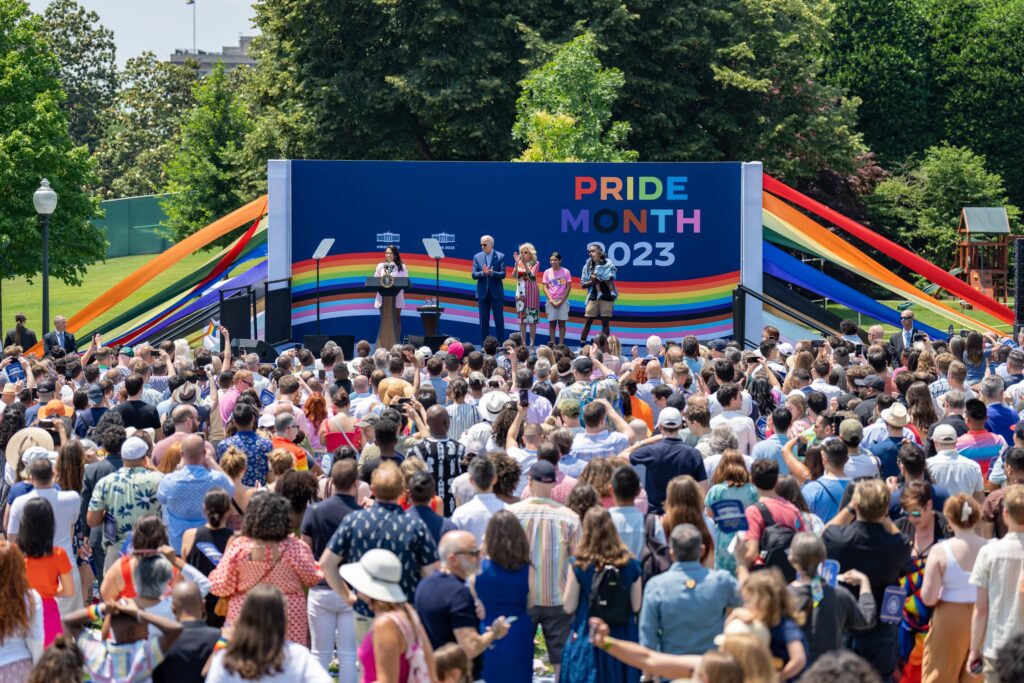 On Saturday, hundreds of LGBTQ families, transgender youth, and community members gathered at the White House to celebrate Pride Month. The Gill Foundation was honored to partner with the White House to support the event, which was a chance to ring in a season of Pride for LGBTQ Americans and a reminder of the Biden-Harris Administration's commitment to our community all year long.
"During Pride Month, we honor a movement that has grown stronger, more vibrant, and more inclusive with every passing year," the President said in a proclamation kicking off Pride Month. "Pride is a celebration of generations of LGBTQI+ people, who have fought bravely to live openly and authentically."
President Biden also acknowledged the significant challenges facing LGBTQ Americans, including record numbers of anti-LGBTQ bills in state legislatures, proliferating bans on health care for trans youth and adults, and increasing acts of hostility, censorship, and violence against our community. In response to these attacks, the administration took the occasion of Pride Month to redouble its commitment to the LGBTQ community, especially our youth and families.
Last Thursday, the Biden-Harris administration announced new actions to protect the rights and safety of LGBTQ Americans. These include: a new "LGBTQI+ Community Safety Partnership" among the Department of Homeland Security, Department of Justice, Department of Health and Human Services; stronger federal resources to address mental health and homelessness among LGBTQ youth; funding for programs that help parents affirm their LGBTQ kids; and a new appointment in the Department of Education to "address the growing threat that book bans post for the civil rights of students."
Now more than ever, it's critical to come together as LGBTQ Americans and allies to demonstrate the widespread support for our community — including in the highest offices — and take a stand against the harmful attacks we're seeing across the country.
The Gill Foundation was proud to stand with the White House in support of LGBTQ families and transgender youth at an event that put a spotlight on their courage, resilience, and rich sense of community. As the largest Pride celebration in White House history, it was a chance to reflect on how far we've come together – and recommit to the important work in front of us.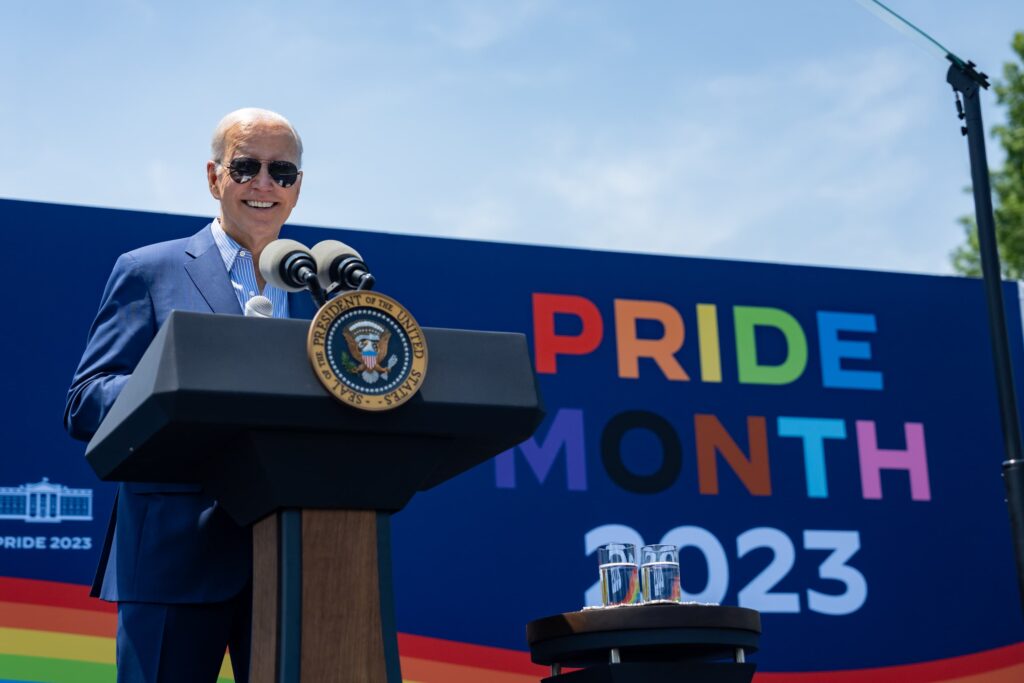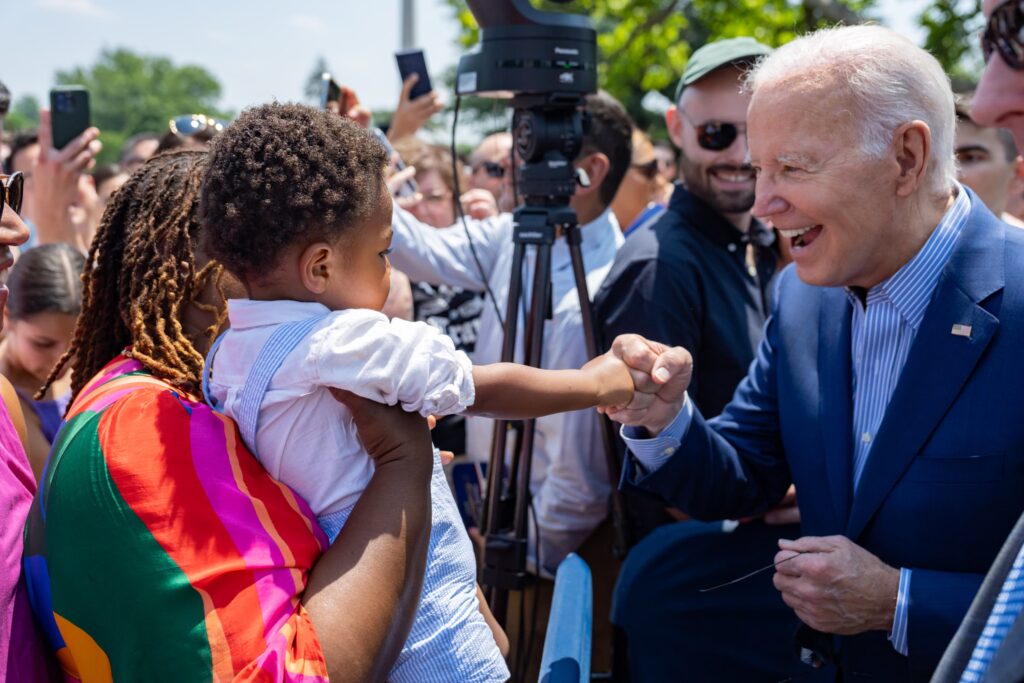 Courtesy of White House Photo Office