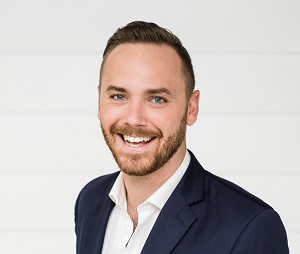 he / him / his
As senior development officer, Cameron Hill works to identify, engage, and advise individual and institutional donors to make strategic investments in key initiatives that will help drive the LGBTQ movement.
Prior to joining the foundation, Cameron worked as associate director for Colorado Common Cause (COCC), where he organized and educated supporters to advocate for fair maps throughout the 2021 redistricting process. He directed COCC's 2022 legislative program, supporting the passage of a slate of pro-democracy legislation and blocked multiple anti-voter policies. He also serves on the board of New Era Colorado, a youth civic engagement organization that has registered hundreds of thousands of young voters in Colorado.
Cameron is from Chapel Hill, North Carolina, and attended the University of North Carolina. He moved to Denver as soon as he graduated and has been here ever since. He is proud to work for equality for his community through his work at the Gill Foundation.