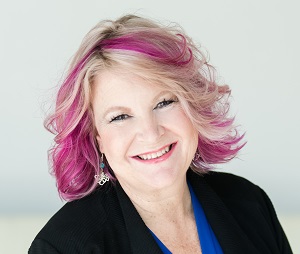 she / her / hers
As director of Colorado programs, Denise Whinnen manages a diverse set of portfolios that invest in Colorado to ensure everyone has the same opportunity to thrive. This dynamic scope of work includes LGBT advocacy and services; science, technology, engineering, and mathematics (STEM) education, which cultivates critical-thinking skills and prepares students for 21st century jobs; and, financial services that promote fair lending practices, access to safe capital, and consumer protections. Additionally, Denise works to provide a safe school environment for all Colorado kids through support for anti-bullying and cyber-bullying initiatives and suicide prevention programs.
Previously, Denise served as the business and government strategist for the Gay & Lesbian Fund for Colorado where she expanded the fund's presence and strategic relationships throughout Colorado by working with business associations, chambers of commerce, local government, and civic groups. In 2007, Denise became the deputy director of the Gay & Lesbian Fund for Colorado and facilitated the development and launch of an innovative networking model that fostered full participation in democracy and civic life.
Prior to joining the foundation, Denise spent 30 years in the hospitality industry managing restaurants, training employees, developing marketing and advertising campaigns, and producing special events. As director of corporate affairs, Denise was responsible for the administrative, financial, and operational activities of 11 restaurants, 350 employees, and more than $12 million in annual revenues.
Denise has deep experience in the nonprofit sector, business, and political campaigns. Denise is a life-long Coloradan who enjoys mountain biking, kayaking, and coffin racing. She and her partner, John, have three children, seven grandchildren, and a pack of furry family members.