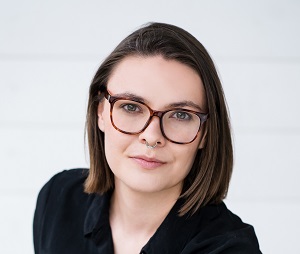 they / them / their
Karis is the grants manager at the Gill Foundation, responsible for supporting grant-making operations through all stages of the process and with staff across all levels of the organization.
Karis joined the Gill Foundation from PROMO—Missouri's statewide LGBTQ advocacy organization—where they served as field director and, later, as interim co-director. In their time at PROMO, Karis launched several programs dedicated to empowering LGBTQ leadership, increasing civic engagement, and changing public opinion through deep canvassing in rural areas, all with the goal of achieving LGBTQ equality in the Show Me State.
In addition to their background of robust field and policy strategy in the LGBTQ movement, Karis also managed the successful 2022 re-election campaign for Missouri's Democratic Floor Leader, Crystal Quade, and coordinated several successful State House campaigns in southern Missouri.
Karis is thrilled to join the Gill Foundation in its work to advance the rights of LGBTQ Americans at the national level—and thrilled to call Colorado their new home.