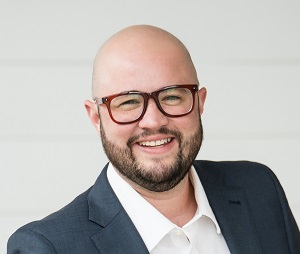 he / him / his
Steph Perkins is a program officer at the Gill Foundation, responsible for identifying and developing grant-making strategies in the states to help advance nondiscrimination protections for LGBT people.
Steph comes to the Gill Foundation from PROMO, Missouri's statewide LGBT advocacy organization. Steph first joined PROMO as a part-time field organizer in 2008 in Springfield, and served in many roles before being selected as the executive director in 2015.
In Steph's tenure as executive director, PROMO defeated more than 50 anti-LGBT statewide bills and constitutional amendments through bipartisan action; passed policies that ensure transgender Missourians can access accurate identification documents that are critical for securing employment, housing, and other essential services; and developed innovative, on-the-ground programming to increase the public's knowledge and understanding of transgender and non-binary identities, especially in rural areas. Additionally, through a unique partnership with the Missouri Foundation for Health, Steph and his team grew an LGBT cultural competency program that trained more than 10,000 staff of healthcare providers, social service organizations, and nonprofit organizations, resulting in more than 100 institutional policy changes. This partnership is now a model sought by several other states.
Originally from Kansas, Steph has been passionately engaged in the fight for LGBT equality at the local, state, and national level for more than a decade. He has served on the Public Policy Council for the St. Louis Regional Chamber of Commerce and the board of directors for Freedom for All Americans, a bipartisan campaign to secure full nondiscrimination protections for LGBT people nationwide.
Steph graduated from Missouri State University with a degree in sociology and religious studies. He now lives in Denver with his dog.