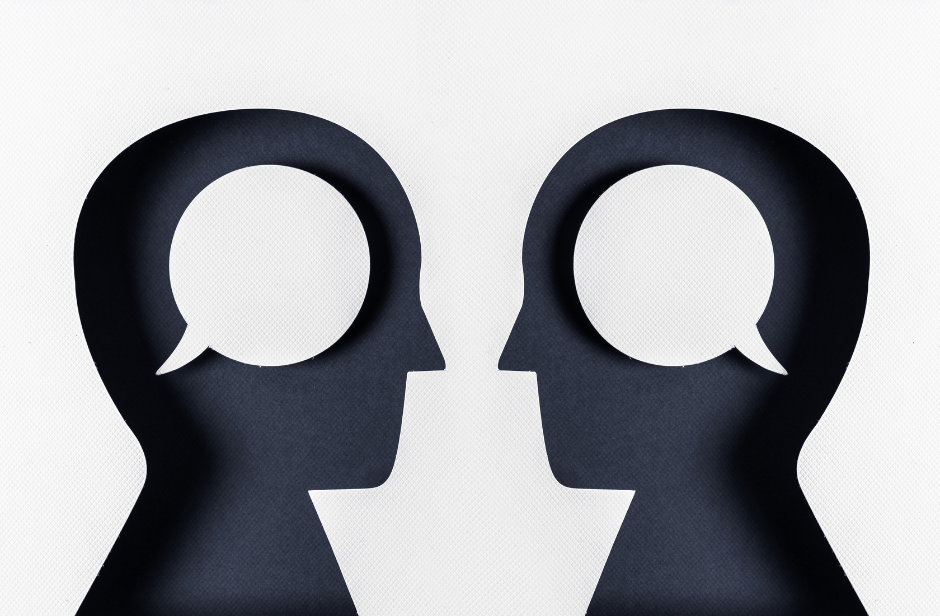 I remember when public support for LGBTQ equality reached a tipping point: when companies started changing their logos to rainbows in June, when country music stars began "coming out" as pro-LGBTQ, when faith leaders voiced their support for marriage equality not in spite of their faith but now because of it.
For the vast majority of Americans, supporting LGBTQ equality has become a point of moral pride.
We've won overwhelming support on marriage equality, transgender military service, and employment protections. But we still face areas of opposition. And we see signs of a troubling trend: that on some issues, some Americans feel political pressure to be publicly anti-LGBTQ, even if they are privately supportive.
In this challenge I see an opportunity—even an obligation—to show those who privately agree with us that their allyship is welcome in our movement, no matter which churches or political rallies they attend. Supporting equality doesn't belong to any one party, faith, or ideological brand.
Mind the Gap: Private vs. Public Opinions
A recent report from Populace shows that Americans' private views on LGBTQ equality are more supportive than their publicly stated opinions. At first glance, this may seem like a positive sign that much of the vitriol being performed in public debate isn't reflective of people's true beliefs.
But this also indicates that, on certain issues, a segment of Americans feels that it's more socially acceptable to be anti-LGBTQ than pro-LGBTQ. We see it in political debates, in campaign ads, in school board meetings, and (of course) on social media. We can't shrug off this trend—we should view it as a call to action to return to our roots and remember how we changed public opinion to begin with.
Consider the following data from Populace, revealing notable gaps between public and private opinions:
Traditional public opinion polling found that 63% of Americans agreed with the statement: "Discussing gender identity in public schools is inappropriate for children in kindergarten through 3rd grade." However, a more nuanced look into their privately held beliefs found that only 53% agreed. That's a 10-point gap between public and private views. Among political Independents, the gap was 25 points.
On another question about gender identity, public opinion polling found that 61% of Independents agreed with the statement: "Whether someone is a man or a woman is determined by the sex they were assigned at birth." Privately, only 45% agreed. What appears to be the opinion of a sizeable majority of Independents is, in reality, a minority view.
Public polling found that 51% of Independents agreed with the statement: "The government should protect transgender Americans against discrimination." Privately, 66% of Independents agreed—an overwhelming majority supporting the pro-LGBTQ position.

A Familiar Problem (in Reverse)
In the campaigns for marriage equality in the 2000s-2010s, I remember concerns about an opposite trend: that Americans were overstating their support for the LGBTQ community in public polling, only to vote against equality in the privacy of the voting booth. Some research and analysis validated these concerns.
So our movement worked hard to shore up support—not only by mobilizing those who were already with us, but also by actively engaging those who had private reservations and those who had historically been opposed. In 2012, just four years after a devastating loss in California on Prop 8, three states enshrined same-sex marriage by voter referendum, proving LGBTQ equality could win on the ballot.
In response, many states saw reactionary "religious freedom bills" proposed in their legislatures. And just as swiftly, LGBTQ allies of every stripe—from Fortune 500 companies, to athletic organizations, to faith leaders, to conservative politicians—came out against them. The vast majority of these bills failed.
We expanded our proverbial tent by making concerted efforts to find common ground with Americans from all walks of life and from across the political spectrum. We showed them that being pro-equality did not contradict their deeply held beliefs—religious, political, or otherwise.
Doubling Down on Tried-and-True Strategies
Privately, support for LGBTQ equality is stronger than ever. But political tectonics have shifted, and today some Americans seem to feel pressure to perform false opposition to align with an ideological brand. We should be vigilant for places where private support is cloaked beneath public opposition. And we should revisit the strategies that helped us win nationwide support for marriage equality.
LGBTQ people and the people who love them come from all states, all faiths, and all political affiliations. Our public education and engagement efforts should meet different audiences where they're at, with empathy, in language they understand. And we should avoid the trap of partisan "signaling" at all costs, which only serves to alienate and to reinforce divides—because we know that gay and trans kids are born into every neighborhood, in every zip code, in every state.
Opponents of marriage equality leaned into hyper-partisan rhetoric in the 2000s-2010s and, for a time, they appeared to be winning. But their success was short lived because it was disingenuous, designed to agitate the extremes. We responded by doing the hard, honest work of reminding Americans that we aren't their enemies but their family, friends, neighbors, and colleagues. And we love just like everyone.
Today, opponents of LGBTQ equality seem to be making the same bet again, using our community as political pawns to signal their tribal allegiance. So we must respond by doubling down on our hard, honest work. We need to make clear that our movement remains open to anyone, of any political persuasion, who believes in equality.
We need to ensure they know being pro-LGBTQ doesn't put them at odds with other parts of their identity—in fact, it aligns with their most deeply held values and beliefs.